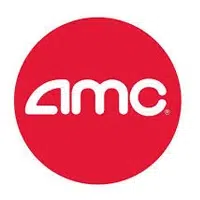 New at AMC Showplace 10 Theaters in Mattoon, Il
"Sleepless" (R)
Jamie Foxx is a Vegas cop who steals a shipment of cocaine during a drug bust.  He's then carjacked in retaliation by thugs from a casino who kidnap his son and demand their drugs in exchange for his son's life.
Michelle Monaghan is an Internal Affairs investigator trying to prove he's corrupt, T.I. plays his partner, and Octavius Johnson from "Ray Donovan" is his kidnapped son.
"Monster Trucks" (PG)
Lucas Till from "MacGyver" builds a monster truck out of spare parts from scrapped cars . . . and then powers it with an ACTUAL monster.  Jane Levy from "Suburgatory" is the girl he likes.  Danny Glover, Thomas Lennon, and Rob Lowe are also in it.
"The Bye Bye Man" (PG-13)
A horror thriller about three college friends who stumble onto a story of the Bye Bye Man, an evil creature that gets inside your head and makes you commit unspeakable acts.  And the only way to survive his possession is:  "Don't say it.  Don't think it."
"Patriots Day" expands nationwide.  (R)
Mark Wahlberg is a cop hunting down the Boston Marathon bombers.  Michelle Monaghan, Kevin Bacon, John Goodman, and J.K. Simmons are also in it.
"Live By Night" expands nationwide.  (R)
Ben Affleck wrote, directs, and stars as World War I vet who runs a rum operation during prohibition.  Zoe Saldana, Anthony Michael Hall, Miguel, and Elle Fanning are in it too.