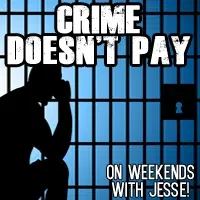 I've heard of people stealing packages that were left on people's doorsteps . . . but apparently that wasn't enough for this guy.
A guy in Chicago broke into a FedEx truck while the driver was eating lunch at Wendy's on Wednesday . . . and started stealing packages and putting them in his car.
Someone saw him and called the cops.
They tracked down his car, and when they tried to pull him over, he got out and RAN.
And he left behind all the packages he stole . . . oh, and also his one-year-old who was in the backseat the whole time.
The cops were able to chase him down and arrest him.  He's looking at several charges.