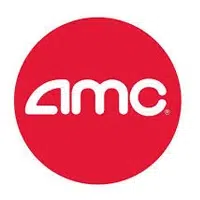 New at AMC Showplace 10 in Mattoon:
"Resident Evil: The Final Chapter" (R)
Milla Jovovich is back as Alice for the sixth movie in the series.  She returns to the hive in Raccoon City to deploy an airborne antivirus that can supposedly destroy the T-virus.
Iain Glen from "Game of Thrones" returns as the main villain, Dr. Isaacs . . . Ali Larter is back as Claire Redfield . . . and Ruby Rose from "Orange is the New Black" joins the fight as a new character.
"A Dog's Purpose" (PG)
Josh Gad does the voice of a dog who keeps getting reincarnated and finds his way back to the same boy.  K.J. Apa . . . who plays Archie on the CW's new "Riverdale" series . . . is the boy as a teenager, and Dennis Quaid is the boy when he's older.
Britt Robertson from "Under the Dome" is his girlfriend.  And Peggy Lipton from "The Mod Squad" and "Twin Peaks" plays her when she's older.
The controversy surrounding that footage of a German shepherd going underwater in a tank of turbulent water has PETA boycotting the movie and has already dropped the weekend estimates from at least $24 million down to just $18 million.