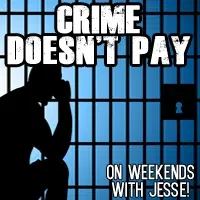 A woman in her mid-20's named Emma Ebossi was walking back to her car at a gas station in Atlanta on Sunday, when another woman tried to steal her cell phone.
They were wrestling over it in the parking lot, and Emma dropped her keys at one point.  Luckily three guys were also there, and saw the whole thing.
But instead of jumping in to help, they grabbed Emma's keys off the ground and stole her CAR.
The cops don't think the two crimes were connected.  The three guys weren't working with the woman who was trying to steal the phone.  They just saw Emma's keys fall, and realized they could take her car while she was preoccupied.
All four of them got away, and the cops are still looking for the car.  It's not clear if the woman ended up with Emma's phone or not.  But it sounds like it basically destroyed Emma's trust in people.
She told the local news that it, quote, "makes [her] question everyone now, because anything can really happen."