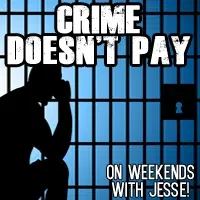 A 22-year-old woman named Jessica Pickett from Columbus, Ohio left her car running in front of her apartment yesterday morning to warm it up . . . when someone hopped in and stole it.
She called the cops to report it stolen . . . and she told them her four-year-old daughter was also in the car.  So the cops put out an Amber Alert and started a frantic search for the car and child.
Luckily they found the car quickly, and arrested the guy who'd stolen it . . . but there was no sign of the girl.
But it turns out that's because she was never in the car.  Jessica just SAID she was because she figured it would make the cops find the car faster.
She was charged with misdemeanor falsification and might be on the hook to pay back the cost of the search.