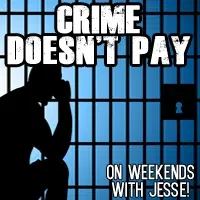 One day pretty soon, it's going to be so common for people to use their drones to spy on other people that it won't even count as news.  But for now, it's still definitely worth talking about.
Especially when it's a good-looking woman spying on people in the bathroom.
A 34-year-old woman named Terisha Lee Norviel from Orem, Utah and her 39-year-old boyfriend Aaron Foote were just arrested for using their drone to spy on several people in their bedrooms and bathrooms.
Their plan started falling apart in December when a guy spotted the drone outside of his bathroom window and decided to chase it down.  He grabbed it when it landed in a church parking lot, checked the SD card, and found a bunch of videos of other people.
The cops started investigating based on the drone's serial number, and eventually they connected it to Terisha and Aaron.  They're both looking at misdemeanor voyeurism charges.
And just to add a little more intrigue to this, apparently Terisha has SIX kids and she's still married to someone else.  They're in the process of getting divorced.