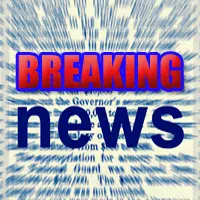 Historic flooding from Tropical Storm Harvey is leaving much of the Houston area under water.  To put the amount of rainfall into perspective, officials say 419 billion gallons of rain has been dumped on the Houston area in the past day.  Floodwater that has risen to the second story of some homes and completely washed away others.  Authorities have made several thousand rescues.  And the weather is not expected to let up any time soon.  Some locations could see up to 50 inches of rain over the next few days.
The White House says President Trump will travel to Texas on Tuesday to see firsthand the flooding and damage from Tropical Storm Harvey.  According to a statement released today, the exact site of the President's visit is still being worked out.  Earlier Trump pledged over Twitter he "will be going to Texas as soon as that trip can be made without causing disruption." He added,  "The focus must be life and safety."  The White House says plans for the trip could change as the situation on the ground in southeast Texas continues to evolve.
The city of Dallas is opening its doors for those fleeing the aftermath of Tropical Storm Harvey.  The city tweeted that they're opening up their "mega shelter" to house people coming from the Gulf Coast.  It will be open by Tuesday and can accommodate five-thousand people.  Harvey is currently sitting over the Texas Gulf Coast and dumping tons of rain on the state.  Up to 50 inches is expected to fall in some areas, including parts of Houston.  The city is getting the brunt of flooding right now.
###
Alexander Martin  TX) LA)
Copyright © 2017
TTWN Media Networks LLC