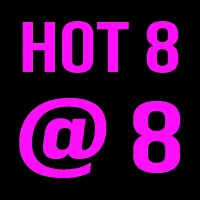 Another Night of the Hot 8@8 Countdown is upon us and we have one new entry tonight, the first new entry for the week! Find out what it is below….
8. Something New – Zendaya feat. Chris Brown
7. New Romantics – Taylor Swift (Debut!)
5. Make Me Like You – Gwen Stefani
3. Never Forget You – Zara Larson feat. MNEK
Another night at #1 for Zayne! You choose where they fall so be sure to  vote every single weeknight starting at 5 PM! Call 217-844-HITS, leave your request at Facebook or Twitter, or send us a text at 217-218-0288!