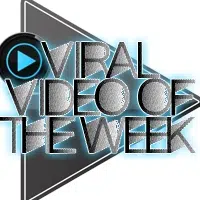 It's Your "Viral Video of the Week"!….
TIGER WOODS designed a new golf complex in Montgomery, Texas.  That's about an hour north of Houston.  And a par-three course there called The Playgrounds just opened on Wednesday.
So he was there to play the first round with some junior golfers . . . including an 11-year-old named Taylor Crozier, who got to tee off first.
And with Tiger watching, the kid hit a HOLE-IN-ONE.
It was only 81 yards, but a whole gallery of people was watching him.  Including, you know, TIGER WOODS.  So it was probably the most pressure-packed shot of his life.
(PGA.com)