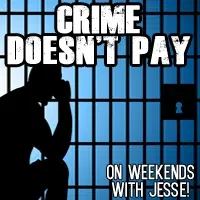 Sometimes kids just don't know any better, right?
Authorities in White River Junction, VT say a second-grader's "story" led to a drug bust.
A boy told staff at his school, about getting to help his mom's boyfriend grow "special medicine" plants. Yes, you know where this one is going…
According to The Times-Argus, the 8-year-old told school officials that he got to help his mother's boyfriend grow "special medicine that can cure anything at all."
If that wasn't suspicious enough, police say the boy told school officials that people frequently came to their house…
You guessed it, the eight-year-old's story led to a marijuana bust.
Turns out, police found two "grow rooms" next to the child's bedroom. I think it's safe to call this situation "irresponsible parenting".
The man has pleaded not guilty to a felony count of cultivating; but he's likely going to learn his lesson that crime doesn't pay!
– Jesse