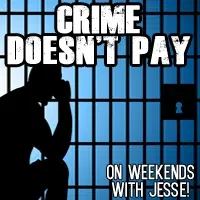 This is quite possibly the most interesting standoff situation, ever!
A naked woman in Harris County, Texas who was dancing on top of a semi earlier this week, caused a highway to be shut down for two hours.
A portion of Highway 290 was shut down while the woman entertained drivers stuck in the standstill.
Reports say she was "twerking" and "gyrating" for passing vehicles Monday morning. (You're probably thinking it's pretty early for that much booze; but, police haven't said yet if she was under the influence or not.)
Witnesses say at times the woman was quiet, but would have outbursts that the FBI and the CIA were after her.
Firefighters and police officers used ladder trucks to try and get the woman down, but she wasn't having it! Officials finally jumped on the big rig and handcuffed her.
Reports say a crash involving three vehicles had occurred before the dancing woman situation. It's believed the woman was driving one of the cars involved.
Officials haven't figured out what led to the woman climbing on the big rig and giving a show.
She was taken to an area hospital for a mental health evaluation.
(Source: KHOU-TV)
~ Jesse