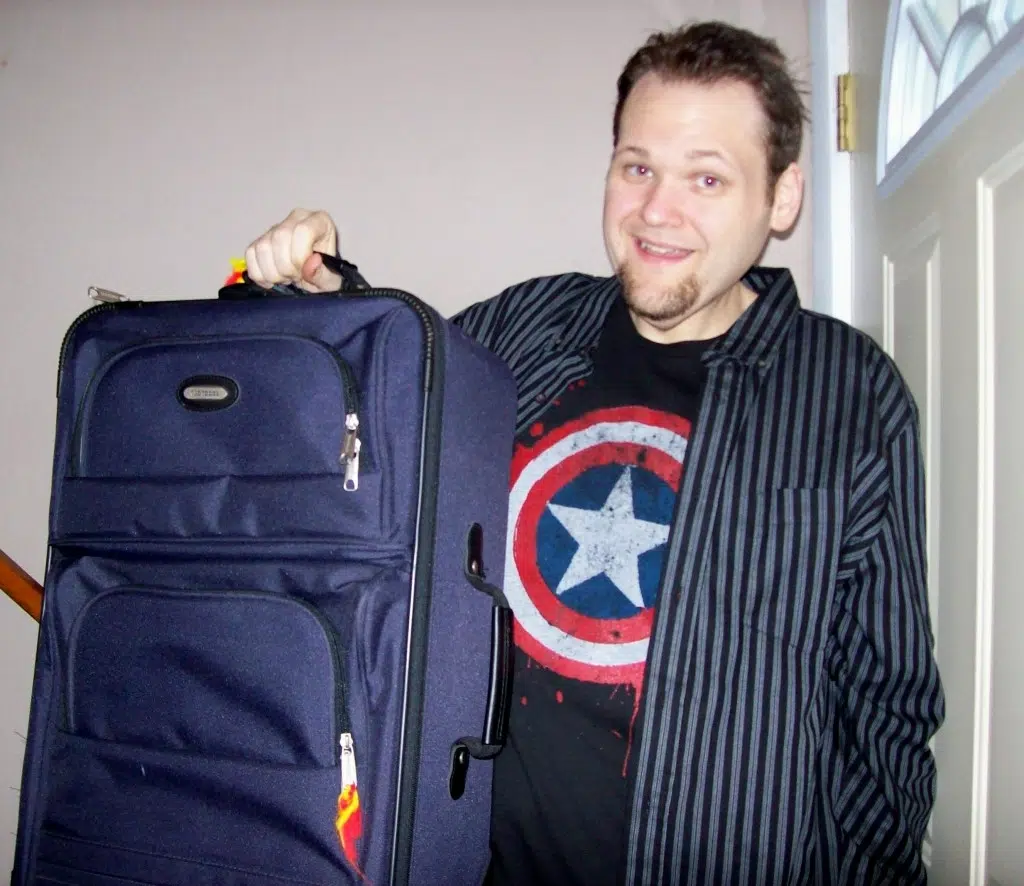 Happy March, everybody! Thanks for coming back around to see how I am healing up now two weeks after my gallbladder surgery. The healing process is pretty much complete, at this point. The final stitches came out on Monday and all my laproscopic incisions seem to be pretty well closed up. And I have managed to get back into the gym a few times in the past week to start getting myself back in running shape. I have to get my conditioning schedule back on track because I am still planning on doing my first-ever 10K on April 30th. I won't let that rogue gallbladder keep me from that goal!
In other news, it is almost Spring Break, and for me, that is definitely something special this year because I am taking a vacation I have been dreaming about for years. If you've read my blog before, you know I love amusement parks as I have talked several times about going to Six Flags again and again and again last season. Well, on that front, I've already got my season pass to Six Flags for this upcoming season, but that is not the vacation I am talking about for Spring Break. Tomorrow, ladies and gentlemen, I leave for Orlando and five fun-filled days at the happiest place on Earth, DISNEY WORLD!!
This will be my first time ever going to Disney, as well as my first time ever on a plane. Yup, I've never flown before. It's not that I haven't had the opportunity before, I could have decided to take a vacation any time I wanted. I just have been a bit afraid in the past of going anywhere that would require air-travel. When I was at my heaviest, I was more than a little leery of being able to fit on a seat on a plane. And I certainly didn't want to be told by the airline that I would have to pay for two seats because I was too large to fit into one. So I basically just avoided any kind of travel that I couldn't do by driving.
Additionally, lengthy travel plans made me nervous because I would worry that I would get too tired and be unable to sustain the stamina it would take to be walking, or possibly running, around a large park or resort. But now I'm not bothered by such concerns. I know I can more than handle the long walks or jogs that it will take to get from Point A to Point B during travel. Even a lengthy run across an airport terminal carrying luggage because I got a late start and am close to missing my flight doesn't bother me because I know I can handle such physical exertion. Though, I will endeavor not to get myself into that kind of situation, it's nice to know that I can physically handle it if I have to.
Basically, being majorly overweight puts you in sort of a mental prison where you are very afraid of attempting to do many, many things that most people take for granted. Most people always look forward to lengthy travel plans with great anticipation. But before I lost weight, I could only think about travel with apprehension and a fear that I would find myself in a situation that I just wasn't physically equipped to handle. But after losing more than half my body weight with the help of HMR, I know I can handle the travel and that apprehension has turned into delighted anticipation. This has been the longest week of my life, waiting for the start of my trip to arrive!
And I actually have already packed away some HMR food and shakes to take with me. Not only healthy, but it has got to be cheaper than eating at the Disney restaurants every meal for a week!
So I departing in the morning, I'll be back next week to tell you all about how my trip went!
–Tim Stolz