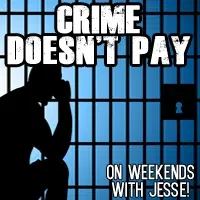 A customer at a grocery store in Briar Creek, Pennsylvania walked up to a manager on Monday to report a possible shoplifter.
They said it was an elderly woman, and she'd already left the store.  The manager checked the security tape, and got the license plate number on her car.
Then when the cops ran the number, they traced it to a CONVENT about 20 miles away . . . because it turned out the shoplifter was a 78-year-old NUN named Agnes Pennino.
She was in street clothes, so she wasn't wearing her nun gear, but that would've been the perfect plot twist!
Security footage clearly shows her take plastic bags out of her purse . . . fill them up with groceries so it looked like she'd paid for them . . . and then walk out of the store.
She ended up taking about $23 worth of stuff, including coffee, shampoo, and snacks.  But if she pleads guilty, she'll just have to pay a fine.
So far the convent hasn't issued a statement about it.
$23 worth … being a nun must not pay much. Sounds like it's a hard NUN life.
(Source: WNEP-TV)
~ Jesse