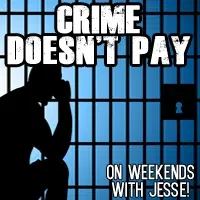 It's hard to find a common interest you can bond with your kids over.  This probably wasn't the best one to pick though . . .
A 27-year-old guy named Nicholas Johnson still lives with his mom in Inman, South Carolina.
And she got angry with him on Wednesday night … because he smoked the last of the METH they'd been sharing.
It's not clear how old the mom is.  But he called 911 because she wouldn't stop yelling at him.
Then after the cops showed up, he wouldn't stop screaming and swearing at HER while they were on their front porch.  So he was arrested for disorderly conduct.
They weren't actually in possession of any drugs though, because he really DID use up the last of their meth . . . about an hour before the cops got there.  So he and his mom actually aren't facing any drug charges at this point.
BUT … I'm guessing these two are definitely on the cop's "watch list" now.