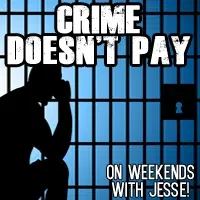 Having a fast food order screwed up shouldn't surprise you … and it also shouldn't fill you with a MURDEROUS RAGE.
A guy went through a Taco Bell drive-thru in Milwaukee, Wisconsin right before they closed at midnight last week.  But when he started eating he realized they forgot to give him the SOUR CREAM he ordered.
(Unfortunately we don't know what item he wanted the sour cream on.  I'm guessing Nachos BellGrande.  But that's just wild speculation.  Wild, delicious speculation.)
He called them to complain, and the manager told him they were closed, but if he came back the next day, they'd give him a free meal.
That did NOT calm him down . . . and it looks like it made things worse.  Because the guy drove back to the Taco Bell with his gun … and he FIRED SHOTS at the drive-thru window.
Fortunately, it was made out of bulletproof glass so no one was hurt.  Bulletproof drive-thru window?  It ALMOST seems like fast food restaurants know crazy people are inevitable.
The cops are still trying to track the guy down.
~ Jesse