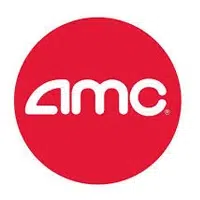 New at AMC Showplace 10 Theaters in Mattoon this weekend:
"The Secret Life of Pets" (PG)
Louis C.K. plays a dog who gets in a fight with Eric Stonestreet, the new dog his owner rescued from the pound.  They end up getting picked up by Animal Control and have to work together to find their way back home.
Ellie Kemper is their owner, Kevin Hart is a rabbit named Snowball who breaks them out of the animal control truck, and Dana Carvey is an old dog on hind-wheels leading all the other pets in the building on a search for their missing friends.
It's from the people who do the "Despicable Me" and "Minions" movies.  Albert Brooks from "Finding Nemo", and Bobby Moynihan from "SNL" are also in it.
Zac Efron and Adam Devine play brothers with a history of ruining family events with their extreme partying.  When their family pressures them to bring respectable girls to their sister's wedding in Hawaii, they reluctantly agree.
They put an ad on Craigslist and even make the talk show circuit after the video goes viral.  Unfortunately, they end up with Aubrey Plaza and Anna Kendrick, a couple of party girls who are only pretending to be classy to get a free trip to Hawaii out of it.