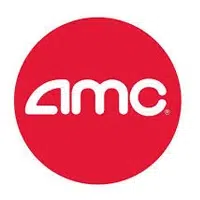 New at AMC Showplace 10 Theaters in Mattoon this weekend:
"Ghostbusters" (PG-13)
The remake is directed by Paul Feig.  He's the guy who directed Kristen Wiig and Melissa McCarthy in "Bridesmaids".  They play the two main ghostbusters in this one, as two best friends who are trying to prove the existence of ghosts.
Kate McKinnon and Leslie Jones from "SNL" make up the other half of the team . . . Chris Hemsworth is their mantastic receptionist . . . and Andy Garcia is the mayor.
Nearly everyone from the original "Ghostbusters" came back to do a cameo but, for better or worse, they AREN'T playing their characters from the first movie.
In addition to Bill Murray, Annie Potts, and Sigourney Weaver, we've got Dan Aykroyd as a cabbie, and Ernie Hudson as the uncle of Leslie Jones' character.
The Infiltrator" (R)
Bryan Cranston is an undercover narcotics agent who infiltrates the operation of drug lord Pablo Escobar by posing as a businessman offering to launder their money.  Diane Kruger is a rookie agent posing as his fiancé and John Leguizamo plays his partner.