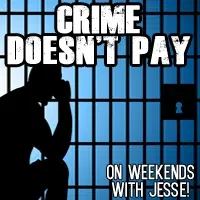 I THINK this guy was just trying to help the members of his church, but there are other ways that MIGHT have been better.
39-year-old David Utt is the minister at New Home Community Church in Canton, Illinois.
And around 1:00 A.M. on Monday, he drove over to another church in town called the First Church of the Nazarene . . . and he BROKE IN.
Some cops were driving by and they saw his van in the parking lot, so they went in to investigate.  And they found David using some tools to try to crack into the church's safe.
He told the cops he was trying to take the money because he needed to pay his church's rent.
He was charged with burglary to a church, criminal damage to property, and possession of burglary tools.