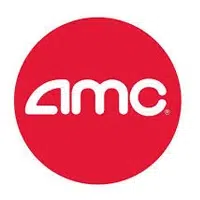 New at AMC Showplace 10 Theaters in Mattoon this weekend:
"Suicide Squad" (PG-13)
Viola Davis from "How to Get Away with Murder" builds a team of villains and meta-humans to run secret missions for the government in exchange for reduced sentences.
Will Smith is the main star as an assassin named Deadshot, and Margot Robbie is getting a lot of love as the Joker's girlfriend, Harley Quinn.
Jared Leto's tattooed version of the Joker doesn't get a lot of screen time though.  He isn't actually part of the team.  You'll see him in flashbacks or trying to bust Harley out.
Ben Affleck and Ezra Miller also have cameos as Batman and the Flash.
The movie's main villain is the Enchantress.  She's played by model Cara Delevingne.
The rest of the cast includes "Robocop's" Joel Kinnaman as the agent running the squad, and the guy who played Mr. Eko on "Lost", Adewale Akinnuoye-Agbaje, is the one under all that prosthetic makeup as Killer Croc.
"Nine Lives" (PG)
Kevin Spacey is a workaholic father who buys a cat from Christopher Walken's pet store for his daughter's birthday.  Then he wakes up in the cat's body, and Walken says he has one week to reconnect with his family or he'll be trapped as a cat forever.
Jennifer Garner plays his wife, and Robbie Amell plays his son.