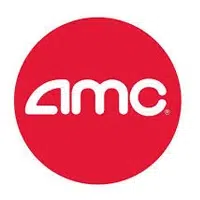 New at AMC Showplace 10 Theaters in Mattoon this weekend:
"Pete's Dragon" (PG)
Bryce Dallas Howard is a forest ranger who finds a little boy who claims he lives in the forest with a dragon named Elliott.  And the dragon sounds suspiciously similar to the wild stories her dad used to tell her when she was a kid.
Robert Redford plays her dad, and Pete is played by a kid named Oakes Fegley.  It's a remake of a 1977 Disney movie, only with MUCH better animation on the dragon.
"Sausage Party" (R)
Seth Rogen leads an all-star voice cast in this R-RATED animated movie about talking food that learns the truth about what happens when they leave the grocery store.  It's written by the same team behind "Superbad", "Pineapple Express", and "Neighbors".
The rest of the cast includes Kristen Wiig, Jonah Hill, Bill Hader, James Franco, Danny McBride, Craig Robinson, Paul Rudd, Nick Kroll, and Salma Hayek.
"Florence Foster Jenkins" (PG-13)
A half a century before there was William Hung, there was Florence Foster Jenkins.  Meryl Streep plays a New York heiress who gained popularity in the 1940s for thinking she had the skill to be an opera singer . . . despite having a HORRIBLE singing voice.
Simon Helberg from "The Big Bang Theory" is her piano player, and Hugh Grant is her husband, who's desperately trying to shield her from all the bad reviews as she somehow gets on the radio and then lines up a concert at Carnegie Hall.