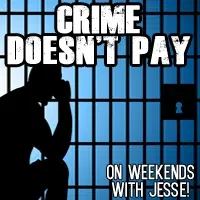 This guy really needs to stop picking on this Walmart.
A 21-year-old guy named Daniel Spear and his 36-year-old friend Justin Wells shoplifted some cans of computer duster from a Walmart in Biddeford, Maine on Thursday morning.
When they got outside, they got into Daniel's car and HUFFED the duster.
Then Daniel tried to drive away . . . but since, you know, he was super high on chemicals, he promptly CRASHED into the Walmart.
They were both arrested for shoplifting, and Daniel was also charged with driving to endanger.