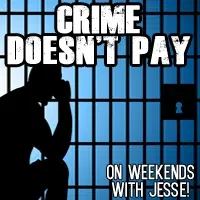 The cops in Waukesha, Wisconsin got a call on Tuesday night about a possible domestic situation.  Some neighbors heard a guy screaming angry, horrible things in his apartment, and they got worried.
But when the police got there, they found out what was REALLY happening.  The guy had DVR'd the presidential debate, and he was screaming things at HILLARY CLINTON.
So the cops just told him to keep it down, and left.
Boy, that could've been a LOT worse.