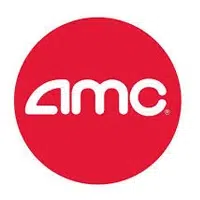 New at AMC Showplace 10 Theaters in Mattoon this weekend:
"The Girl on the Train" (R)
Emily Blunt stars in this psychological thriller as an alcoholic who thinks she may have witnessed a crime in her ex-husband's neighborhood.  But she's prone to blackouts, and immediately finds herself a murder suspect after waking up covered in blood.
Allison Janney is the cop investigated the case.
Justin Theroux from HBO's "The Leftovers" plays her ex, and Haley Bennett from "The Magnificent Seven" is his missing neighbor.
"The Birth of a Nation" (R)
Nate Parker wrote, directs, and stars in this historical movie about Nat Turner's slave rebellion of 1831.  Turner was a preacher who organized the other slaves to rise up and kill their abusive owners across several Virginia plantations.
Armie Hammer plays his owner, who initially accepted his offer to let him preach to the other slaves to help subdue them.  The cast also includes Gabrielle Union, Aunjanue Ellis from "Quantico", and Aja Naomi King from "How to Get Away with Murder".