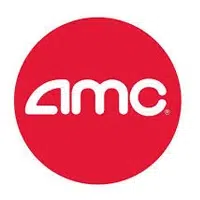 New at AMC Showplace 10 Theaters in Mattoon this weekend:
"The Accountant" (R)
Ben Affleck plays a math genius with autism who works as an accountant for the world's deadliest criminal organizations.  He meets Anna Kendrick when he takes on a legit client to keep the government off his back.
But when she finds a $61 million discrepancy on their books, that puts both of their lives in danger and only his hitman-level skills can protect her.
J.K. Simmons is the federal agent trying to catch Affleck, John Lithgow is the head of the shady tech company that Anna works for, and Jon Bernthal from "The Punisher" and "The Walking Dead" is a hitman trying to silence them.
"Kevin Hart: What Now?" (R)
Kevin Hart does stand-up in front of 53,000 people in Philadelphia.  It also includes cameos from Halle Berry and Don Cheadle in a James Bond parody at a casino.
"Max Steel" (PG-13)
A teenager becomes a superhero after merging with a "techno-organic" alien using powers he inherited from his dead scientist father.  It's actually based on a toy that Mattel put out in 1997, which spawned a few TV series.