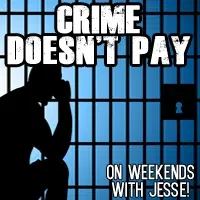 A 59-year-old guy in Gainesville, Florida named Wayne Cannon was having problems with his cell phone on Monday.  So he went to a MetroPCS store to get it fixed.
Apparently he's an early riser, because the store wasn't open yet.  But he saw some employees inside when he got there.
And when they told him to wait . . . he grabbed a SHOTGUN from his car, and threatened to KILL them if they didn't open the store for him.
It's not clear if they did or not, but he stuck around long enough for the cops to show up.
They found the shotgun in his car, and a loaded handgun under the passenger's seat.  Then he threatened to kill the cops who arrested him when he gets out of jail.
He's facing charges for aggravated assault with a deadly weapon, without intent to kill.  And they also charged him for carrying a concealed, unlicensed firearm.
(Gainesville.com / WUFT)