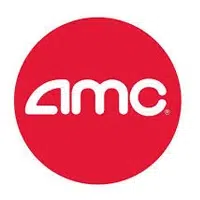 "Get Out" (R)
A horror thriller that stars British actor Daniel Kaluuya as an African-American who visits his white girlfriend's secluded family estate to meet her parents for the first time. He's then shocked to discover there's a much more sinister reason for the invitation.
The mom's a psychiatrist who "innocently" offers to hypnotize him to help him stop smoking, but the few black people he meets have no sense of their own culture and it soon becomes obvious to him that they're struggling under some kind of mind control.
Allison Williams from "Girls" plays his girlfriend, and her malevolent parents are played by Bradley Whitford and Catherine Keener.
The movie's written and directed by Jordan Peele from "Key & Peele".
This is his first time directing, and it's sort of a blend of "The Stepford Wives" and the classic Sidney Poitier drama "Guess Who's Coming to Dinner".
"Collide" (PG-13)
After a heist goes bad, Nicolas Hoult is on the run and trying to save his girlfriend from the threats of a mob boss played by Anthony Hopkins.
Felicity Jones from "Rogue One" is his girlfriend, and Ben Kingsley is also in it as a shady drug dealer Nicolas turns to for help.
"Rock Dog" (PG)
An animated movie starring Luke Wilson as a dog who discovers music for the first time and leaves his remote mountain home to become a rock star.
J.K. Simmons is his disapproving father, Eddie Izzard is his musical mentor, and Lewis Black is a wolf trying to take down a bunch of sheep the dogs are guarding.