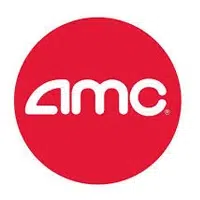 New at AMC Showplace 10 in Mattoon
"Logan" (R)
"Logan" is the first X-men movie to be rated R, and only two of the X-Men are actually in it . . . Hugh Jackman and Patrick Stewart.  It's set in a near future where mutants are all but extinct, and Logan is hiding out near the Mexican border with Professor X.
When a girl shows up with powers that are strikingly similar to his, Wolverine becomes her reluctant guardian, protecting her from mutant hunters led by "Narcos"star Boyd Holbrook.  The mini-Wolverine is played by a kid named Dafne Keen.
This is Hugh Jackman's ninth time playing Wolverine over the past 17 years.  He says this is his last time wearing the claws, and Patrick Stewart recently confirmed that this would also be his last time playing Professor X.
"The Shack" (PG-13)
Sam Worthington is a grieving father trying to cope with the loss of his daughter.  He then receives a mysterious letter telling him to visit the shack where she was murdered.
And while he's there he has a spiritual encounter with the Holy Trinity, which is led by Octavia Spencer as the Heavenly Father.  Tim McGraw is also in it as his best friend.  And the movie features his duet with Faith Hill on the song "Keep Your Eyes on Me".
"Before I Fall" (PG-13)
Zoey Deutch plays a chick who relives the day of her death over and over again until she gets the day right by breaking free of the mean girl clique and ending the cycle of bullying she'd participated in.  Jennifer Beals plays her mom.
You know Zoey from "Dirty Grandpa" and "Vampire Academy".  She's also the daughter of "Back to the Future" star Lea Thompson.