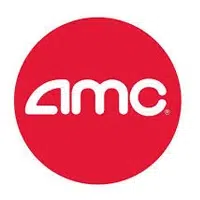 New in Theaters:  "Beauty and the Beast" and "Trainspotting 2"
"Beauty and the Beast" (PG)
Disney's live action remake of "Beauty and the Beast" stars Emma Watson as Belle and a British actor named Dan Stevens as the Beast.  Some of you might know him from "Downton Abbey", or the X-Men spinoff "Legion".
They wanted to make sure this Belle is a 21st century heroine who could empower the next generation of young girls.  And Emma says, quote, "I know what she meant to me as a little girl.  When you love something that much, you really want to do it justice."
The rest of the cast includes Luke Evans as Gaston, Kevin Kline as Belle's father Maurice, and Josh Gad as Gaston's henchman LeFou.  Plus:  Ewan McGregor as Lumiere, Ian McKellen as Cogsworth, and Emma Thompson as Mrs. Potts.
The animated "Beauty and the Beast" made $425 million during its theatrical run in 1991.  And the live action version could easily outpace it with people revisiting their own childhood and sharing it with their kids.
Ariana Grande and John Legend are this generation's Celine Dion and Peabo Bryson on the theme song . . . but I wouldn't expect them to win a Grammy for it.  In the movie that song is still sung by Mrs. Potts, just like in the animated version.
    2. "The Belko Experiment" (R)
A kill or be killed horror thriller where a group of 80 Americans are locked in a corporate office.  They're threatened by a voice on the intercom that says if they don't kill off some of their coworkers on their own, then twice as many people will die.
And to prove their point, they detonate an explosive hidden in one of the tracers that every employee had implanted in the back of their heads.
The cast includes Tony Goldwyn from "Scandal", Adria Arjona from "Emerald City", John C. McGinley from "Scrubs", Michael Rooker from "The Walking Dead", John Gallagher Jr. from "The Newsroom", and Owain Yeoman from "The Mentalist".