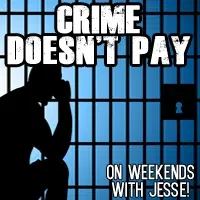 Here's how you get yourself arrested AND look totally pathetic at the same time . . .
A 51-year-old guy in upstate New York named Danny Gudridge paid a 40-year-old woman named Saratina Kilbourne $200 to GET IT ON with him on two nights in a row over the weekend.  We're assuming that means $100 a night.
But she didn't follow through with it the first night, OR the second night.  And after he got shot down twice, he decided to call the COPS on her.
He told 911 that the woman he paid to have sex with him wouldn't put out . . . so the cops came and arrested her for prostitution.
But the cops also arrested HIM for patronizing a prostitute, and he might be facing a stiffer sentence than her.
She's facing up to three months in jail and a $500 fine.  He's looking at a $1,000 fine, and up to a year in jail.