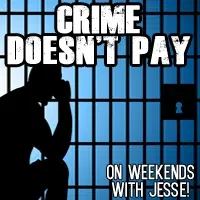 He's an old man with health problems . . . who thinks he's 18 and the baddest dude in town.
An 83-year-old man named Donald Winkler from North Merrick, New York got sick earlier this week and went to the hospital.
But he didn't like the way they were taking care of him, so around 1:00 A.M. he signed himself out.
That meant he needed a way to get home, and boy did he find one . . . because an ambulance was parked in front of the hospital with the keys in the ignition.
You can guess what happened next . . . call it grand theft ambulance.
The cops tracked him down when he stopped at a 7-Eleven. He was charged with grand larceny.