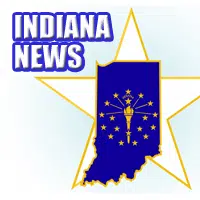 The National Weather Service in Indianapolis has issued this hazardous weather outlook is for our entire Indiana listening area:

.DAY ONE...Today and Tonight.

Outlook: Severe thunderstorms possible, with the risk increasing from north to south.

Hazards: Tornadoes. Damaging straight line winds. Large hail. Lightning. Heavy rain.

Timing: Severe weather possible from this afternoon through early tonight with the highest chance 5 PM to 10 PM.

Discussion: A complex system composed of a low pressure center, a warm front, and a cold front will cross Indiana.

DAYS TWO THROUGH SEVEN...Thursday through Tuesday.

Outlook: Very windy Thursday. Snow showers possible Thursday night, but no accumulation expected. Areas of frost Friday night. Chance of
thunderstorms Monday and Tuesday, but it is too early to tell if storms will be severe.

Discussion: Strong low pressure will dominate Indiana weather into Thursday night, then give way to high pressure. Another low pressure
system should approach early next week.