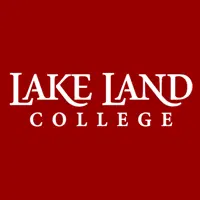 Are you a student interested in a career in the medical field, but not sure which area? Learn more at a health-related College and Career Informational Night on Monday, April 24 from 6:30 to 8 p.m. at Lake Land College, Webb Hall, room 081.
Students and parents will have the opportunity to learn more about the many careers in the health field, in addition to meeting with several colleges and business to discuss their health career programs and hiring practices.
Colleges scheduled to attend are as follows: Southern Illinois University- Carbondale, Eastern Illinois University, Lake Land College, Lakeview College of Nursing, and University of Missouri- St. Louis.
This event is coordinated through a partnership called Health CareeRX Club, which is supported by the Area Health Education Centers, Carle Foundation Hospital, Sara Bush Lincoln Hospital, Boy Scouts of America, Eastern Illinois Education for Employment Systems, Eastern Illinois University, Lake Land College and Southern Illinois University School of Medicine.
Free pizza and drinks will be provided.
For more information, contact Lisa Shumard- Shelton, director new student admissions, at 217-234-5254 or lshumard-shelton@lakelandcollege.edu.