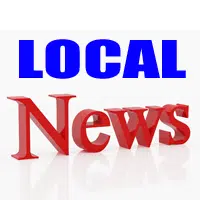 More than 130 students from 19 area junior high schools will participate in the Frances Watts Johnston Junior High Honors Band and Chorus Festival held at 6:30 p.m. on May 5th at the Lake Land College Field House.
The concert is made possible through the Lake Land College Foundation and the Frances Watts Johnston Memorial Fund, which was established with contributions from the E. I. Johnston family of Shelbyville. Lake Land College Music Instructor Nancy Caldwell coordinates the festival.
This year's band director will be Mark Lindvahl, retired director of bands at Danville High School. This year's choir director will be Angi Black, choir director for the Mattoon School District. The choir accompanist will be Marci Cole, retired faculty member from Pana Schools.
Participating schools include: Casey-Westfield Jr. High School, Crestwood Jr. High School, Cumberland Middle School, Dietrich Jr. High School, Effingham Jr. High School, Kansas Jr. High School, Lovington Grade School, Marshall Jr. High School, Mattoon Middle School, Moulton Jr. High School, North Clay Jr. High School, Pana Jr. High School, Ramsey Grade School, South Central Middle School, St. Anthony Grade School, St. John's Lutheran School, Shiloh Jr. High School, Stewardson-Strasburg Jr. High School and Windsor Jr./Sr. High School.
The choir music selections include: Bye Bye Blackbird, arranged by Kirby Shaw, Earth Song, arranged by Mike Taylor, Give Me Your Tired, Your Poor, arranged by Mark Brymer, In This Ancient House by Ruth Morris Gray, and Joshua Fit the Battle of Jericho, arranged by Kirby Shaw.
The band music selections include: Freedom Finale by Michael Story, Korean Folk Rhapsody by James Curnow, Miss Liberty March by John Edmondson, Modal Song and Dance by Elliot Del Borgo, and Wild Wyatt by Gary P. Gilroy.
The festival finale, which will be performed by the combined band and choir, will be God Bless America by Irving Berlin, arranged by John Edmondson.
The rehearsal for the festival is scheduled for April 27th from 6:30-8:15 p.m. on the Lake Land College campus.