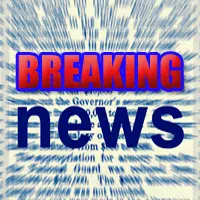 UPDATED:  No Terrorism In Times Square Vehicle Strike
(New York, NY)  —  The NYPD says there is no connection to terrorism after a speeding vehicle struck pedestrians on a sidewalk in New York City's Times Square, killing one and injuring others.  They are testing the driver for drugs and alcohol.
###
John McDade/at
Copyright © 2017
TTWN Media Networks Inc.

05-18-2017 09:32:06
Vehicle Strikes Pedestrians In Time Square
(New York, NY)  —  Emergency crews are at New York's Times Square, where a car smashed into at least ten pedestrians and caught fire.  The fire has been put out.  The car appears to be a dark colored sedan, and it's partially on its side as emergency crews check it out.  Police have closed Broadway between 42nd and 49th streets.
###
John McDade/at
Copyright © 2017
TTWN Media Networks Inc.

05-18-2017 09:19:05