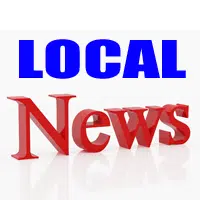 (Coles County – Charleston/Mattoon, IL)  With the continued fluctuation of gas prices, DIAL-A-RIDE announced today that it will join with other public transportation systems nationwide to participate in the eleventh annual National Dump the Pump Day on Thursday, June 15.  The slogan of this year's National Dump the Pump Day is "Dump the Pump.  Ride Public Transit."
Sponsored by the American Public Transportation Association (APTA), the 2017 National Dump the Pump Day is a day that encourages people to ride public transportation and to take them where they need to go, instead of driving a car.  Started in June 2006 when gas prices were $3 per gallon, this national day emphasizes that public transportation is a convenient travel option that also helps people save money.  According to the April APTA Transit Savings Report, individuals in a two-person household can save an average of more than $9,823 annually by downsizing to one car.
Additionally, public transportation is a cornerstone of local economies in urban, suburban, and rural communities. In fact, a public transportation helps to make a community economically prosperous and competitive.  Every $1 invested in public transportation generates approximately $4 in economic returns, powering community growth and revitalization.
Come and ride with the best team in town on June 15th, 2017. DIAL-A RIDE will be celebrating the 12th Annual Dump the Pump Day by offering free Zipline Transportation for this one day only.  Dump the Pump Day encourages people to ride Public Transportation (instead of driving) and to save money. Along with free Zipline rides, DIAL-A-RIDE will be raffling off for giveaways which include a free monthly pass. In addition, a free token of our appreciation will be handed out for each Zipline rider that day.
WHAT:             12th Annual National Dump the Pump Day
WHERE:           At Coles County Council on Aging's DIAL-A-RIDE and transit agencies nationwide
WHEN:             Thursday, June 15, 2017
HOW:              The DIAL-A-RIDE Zipline is a local bus route within and between the cities of Charleston and Mattoon.  The route is offered Monday-Friday beginning at 8:00am, with the last route starting at 4:00pm.  DIAL-A-RIDE is waiving the fee to ride on Thursday, June 15th for all citizens!  No reservations are required.
The Zipline is a curb to curb form of transportation and the driver will not be available to assist passengers on/off the vehicle or with packages.  For those who prefer extra assistance, the traditional DIAL-A-RIDE service is still available – reservations are required.
DIAL-A-RIDE is open 6:30am-6:00pm Monday-Friday.  For more information about the Zipline or the traditional DIAL-A-RIDE services, please call (217) 639-5169 or 800-500-5505 – or visit our website:  www.dialaridetransit.org.