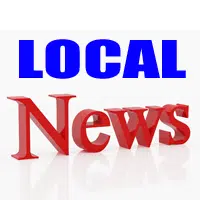 The Family Worship Center Disaster Relief Ministry is collecting supplies for the hard hit areas of Texas.
Drop-off times and locations for the week of September 4, 2017:
Family Worship Center, Tuesday through Friday (September 5 -8) from 9:00-4:00, and before or after the 10:00 a.m. worship service.
Midwest America Federal Credit Union, Monday through Thursday (September 4 – 7) from 9:00-5:00.
National Guard Armory, this Friday (September 8) from 9:00-6:00, and Saturday (September 9) from 9:00-12:00
If you are interested in helping sort and receive items at the Armory, please call Tina at 217-254-8894.
Here is a list of items needed:
Diapers
Wipes
Disinfectant Wipes
Paper Towels
Formula
Dog Food
Trash Bags
Bleach
Work Gloves
Shovels, Rakes, Brooms, Dust-Pans (Clean-Up Materials)
Bibles
Flashlights
Batteries
Dish Soap
Laundry Detergent
Toiletries
They're also accepting monetary donations to cover the cost of the trip and to assist in ministry needs with the people of Texas.
Please contact Tina Kauffman with any questions about supplies needed or additional drop-off options. (217) 254-8894