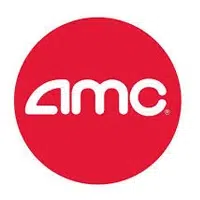 New in Theaters:  
"It"  (R)
Bill Skarsgard is Pennywise the killer clown, a demonic entity that murders little children and terrorizes them by taking the shape of whatever each child fears the most.
It's based on the classic Stephen King novel about seven kids who call themselves the "Losers Club."  They discover the truth about Pennywise when they start looking into their town's dark past after someone's brother goes missing.
Stephen King says he thought Skarsgard was great, but that he has big shoes to fill since people remember the Tim Curry as Pennywise from the 1990 mini-series.  You can see a side-by-side comparison of both Tim's and Bill's versions of Pennywise here.
In the book, the evil clown returns every 27 years to kill children.  Well, the miniseries came out in 1990 . . . and the movie is coming out this year . . . exactly 27 years later.
"Home Again"  (PG-13)
Reese Witherspoon is a separated, single mom who builds an unexpected new family when she meets three aspiring filmmakers, and her mom invites them to move into their L.A. guest house.  Candice Bergen plays her mom.
Charlie Sheen plays a guy trapped in the North Tower of the World Trade Center on September 11th.  It's based on a stage play about what happened to five people stuck in an elevator the day the towers fell.
But some people question the casting and find it offensive to the real victims of 9/11, since Charlie Sheen has been an outspoken 9/11 conspiracy theorist for YEARS.
He believes the government lied, thinks the towers' collapse looked too much like a controlled demolition, and sent a video message to the White House in 2009 where he demanded that President Obama reopen the investigation.
Luis Guzman and Gina Gershon are trapped in the elevator with him, and Luis found it especially challenging working with Charlie, because he himself had lost friends on 9/11.  Whoopi Goldberg is also in it as a WTC employee trying to help them escape.
"Rebel in the Rye"  (PG-13)
Nicholas Hoult plays author J.D. Salinger, Victor Garber is his disapproving father, and Kevin Spacey is the writing professor who pushes him to turn his short story about a guy named Holden Caulfield into the classic novel "The Catcher in the Rye".
Lea Thompson's daughter Zoey Deutch is also in it as Salinger's love interest, and "American Horror Story's" Sarah Paulson plays his agent after the book is published.