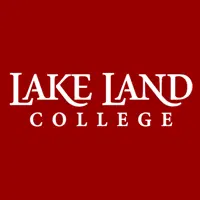 The Lake Land College Board of Trustees is accepting letters of interest to fill a vacancy created by the resignation of Robert Luther, Mattoon, at the regular Sept. 11, meeting.
Luther was elected to the board in 2011 for a six-year term and was re-elected to the board in 2017 for another six-year term. Luther also served as president of Lake Land College from July 1, 1998 to June 30, 2006.
In his resignation letter to Lake Land Board Chair David Storm, Luther cited personal health issues as the reason for his departure.
Those interested in filling Luther's seat may submit written materials to Lake Land College Board Secretary Ann Deters, C/O Lake Land College Office of the President, 5001 Lake Land Blvd., Mattoon, IL 61938 by Sept. 29.  The following materials should be submitted: reason for seeking the appointment, qualifications   and experience in other areas which may enhance public policy or decision-making. Eligibility requirements are: U.S. citizenship, 18 years of age or older, a resident of Illinois for one year immediately preceding election, and a resident of Community College District No. 517 for one year immediately preceding election.
The board will vote on the replacement at the Oct. 9 board meeting that will be held in Mattoon. The individual selected will take his or her seat at the Nov. 13 board meeting.
The individual selected by the board to fill the vacancy will serve until the next consolidated election in April of 2019, at which time the voters of Community College District No. 517 will select an individual to serve out the remainder of Luther's unexpired term.