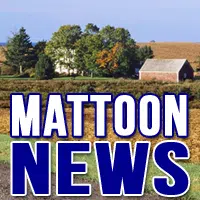 The City of Mattoon and Earl Walker Company will be oil and chipping the City streets listed below.  Work will begin 7 a.m. on Monday, September 25, 2017.  Weather permitting, the project should take approximately one week to complete. The City asks that you refrain from parking vehicles on listed roadside during the scheduled times of the project.
Crestview Subdivision (Crestview, Crestmore & Hillcrest from Lafayette Ave E to Crestview)
20th from Prairie Ave. to Champaign Ave.
21st from Charleston Ave. to De Witt Ave.
23rd to 26th St. from Western Ave. to Champaign Ave.
28th to 32nd St. from Western to Champaign Ave.
34th from Western Ave. to Champaign Ave.
Prairie Ave. from 21st to 35th St.
Richmond Ave. from 21st to 35th St.
Champaign Ave. from 33rd to 34th
West Park Plaza
Noyes Court
Westview Subdivision (Westview Dr., Circle Dr. and South Drive)
Country Gardens Subdivision
Western Ave. Heights
Dodge Grove Cemetery (19th gate west & 22nd St. gate west to Sunset Drive)
West Lake Paradise Road from the South end North
Please refer to the City of Mattoon website at www.mattoonillinois.org for additional information.