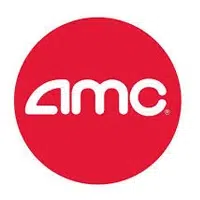 New in Theaters:  
Taron Egerton returns as the top agent of a secret spy organization called the Kingsman.  When their headquarters is destroyed, Eggsy and his boss turn to their American allies in "Statesman" for help in tracking down the person responsible.
Julianne Moore is the leader of the drug cartel that attacks him.  And Jeff Bridges leads the American spies, whose agents include Channing Tatum and Halle Berry.
"Friend Request"  (R)
A horror movie starring Alycia Debnam-Carey from "Fear the Walking Dead".  She accepts an online friend request from a girl who commits suicide after being unfriended for acting like a stalker.  Then the dead chick starts killing off all her other friends from the grave.
"The LEGO Ninjago Movie"  (PG)
An animated flick based on the LEGO set and its 2011 TV series.
Dave Franco plays Lloyd the green ninja who rises up to fight his evil warlord father Garmadon.  Jackie Chan plays his ninja trainer Master Wu, and Justin Theroux plays the evil warlord . . . who pronounces his son's name Luh-Loyd, sort of like A-A-ron.
Jake Gyllenhaal plays Jeff Bauman, the guy who inspired the country with his determination to recover from losing both of his legs in the Boston Marathon bombing.  Tatiana Maslany from "Orphan Black" is also in it as his girlfriend.
"Battle of the Sexes"  (PG-13)  Trailer
Emma Stone is legendary tennis player Billie Jean King in the story about her 1973 match against Bobby Riggs.  She was the top female tennis player of her time, and he was a former men's champ and self-proclaimed male chauvinist pig.  Steve Carellplays Riggs.
"Brad's Status"  (R)
Ben Stiller plays a dad whose trip to visit colleges with his son becomes an emotional crisis as he starts to consider himself a failure in comparison to all his successful college friends.  Jenna Fischer plays his wife and Austin Abrams plays their son.