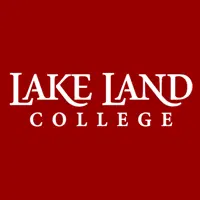 More than 1,500 junior and senior high school students will have the opportunity to meet with more than 40 college representatives this year at the annual College Fair and Career Day, held Tuesday, Oct. 3 from 9:30 to 11:30 a.m. in the Field House.
College and university representatives will be in attendance to share information on opportunities in higher education.
Additionally, faculty and staff from Lake Land College will be in attendance to offer direction to students interested in the various educational opportunities Lake Land College offers. Participants can attend sessions taught by Lake Land faculty where they will answer questions about their respective fields of study. Participants will have a chance to ask questions about the education needed for a particular career and the work itself.
Students who are interested in Career Day are encouraged to talk to their guidance counselor about attending the event.
The following colleges and universities will be present at the event:
Aurora University and George Williams College of Aurora University
Barnes-Jewish College
Blackburn College
Bradley University
Columbia College Chicago
Eastern Illinois University
Eureka College
Greenville University
Illinois College
Illinois State University
Illinois Student Assistance Commission
Illinois Wesleyan University
Indiana State University
Kansas State University
Lakeview College of Nursing
Lincoln Christian University
Lincoln College
Lindenwood University
Lindenwood University – Belleville
MacMurray College
McKendree University
Methodist College
Millikin University
Murray State University
Northern Illinois University
Olivet Nazarene University
Parkland College – Institute of Aviation
Quincy University
Ranken Technical College
Southeast Missouri State University
Southern Illinois University
Southern Illinois University Carbondale
Southern Illinois University Edwardsville
St. Ambrose University
St. Louis College of Pharmacy
University of Evansville
University of Illinois at Chicago
University of Illinois at Springfield
University of Illinois at Urbana-Champaign
University of Missouri–St. Louis
University of Saint Francis
University of Southern Indiana
Western Illinois University
William Woods University
For more information about Career Day and the Illinois Regional College Fair, contact Pam Hartke, admissions representative at 217-238-2705 or phartke@lakelandcollege.edu.