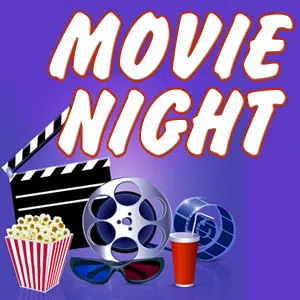 (STRASBURG, Illinois – October 6, 2017) The Stewardson-Strasburg Education Foundation is hosting a "Freaky Friday" family movie night on Friday, October 13 at Strasburg Community Park. The double-feature of family-friendly movies will begin at dusk. Admission is free, but a free will donation for the Foundation is appreciated.
The movie night will feature "Nightmare before Christmas" (rated PG) and "The Ghost and Mr. Chicken" (rated G and starring Don Knots). Maggie Boldt's "Strasburg famous" burritos will be served prior to the first movie and the Strasburg Lion's LEO Club will sell popcorn, Culver's Frozen Custard and soda throughout the movies. Attendees should bring lawn chairs, but "drive-in" style parking will be provided for golf carts.
The Stewardson-Strasburg Education Foundation focuses on assisting children in the community by supporting educational projects and scholarships and is guided by a local fund advisory committee to fundraise and determine how the funds are dispersed within the school district. The fund advisory committee is currently comprised of the following members: Chris Debolt, Jessica Howe, Dean Keller, Alicia Kessler, Mary Tabbert, Jim Weiss and Jay Vogel. The Stewardson-Strasburg Education Foundation is a fund of Southeastern Illinois Community Foundation, a regional 501(c)(3) non-profit organization that manages more than 130 funds that serve the immediate and long-term needs of a 12-county region in southeastern Illinois. For more information, contact Joedy Hightower, President/CEO, at 217.342.4988 or visit www.enrichingourcommunity.org.