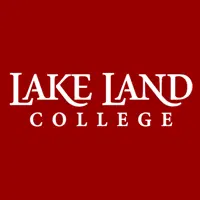 Take a class to jump start your education or add an eight-week course to your current class schedule this fall with Lake Land College!
Each semester, Lake Land College offers two sessions of eight-week courses known as Mod I and II. Mod II classes begin the week of Oct. 16 and finish the week of Dec. 11.
"Mod II courses serve many purposes," said Emily Hartke, chair of counseling and judicial affairs advisement.  "For new students, they are a great way to ease into college.  For current students, they are a good way to pick up needed credits before the end of the semester."
The following courses are being offered:
AHE041 Medical Terminology; ART250 Understanding Art; BIO225 Human Anatomy and Physiology; BUS085 Accounting Process; CIS160 Practical Software Applications; ECO231 Principal of Economics I; ECO232 Principal of Economics II; ENG120 Composition I; ENG121 Composition II; HED178 Responding to Emergencies; HED200 Principles of Health; HIS252 Western Civil/1660-present; HUM150 Humanities Through the Arts; HUM181 Intro to Film Appreciation; PED210 Aerobic Fitness; PHI232 World Religions; POS160 American National Government; PSY271 Intro Psychology; RDG050 Reading and Study Skills I; SFS101  Strategies for Success; SOS050 Human Relations; and SPE111 Intro to Speech Communications.
Counselors are available to assist students with Mod II registration Monday through Friday 8 a.m. to 5 p.m.  Evening hours are available by appointment.
For a complete list of Mod II classes, visit: lakelandcollege.edu/schedules. For registration information, call Counseling Services at 217-234-5232.