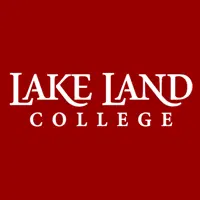 Lake Land College is offering two-day Introduction to Concealed Carry classes at Accuracy Firearms, 1300 S. Raney St. in Effingham.
Two separate sections are available:
Saturday, Nov. 4 and Sunday, Nov. 5
Saturday, Dec. 2 and Sunday, Dec. 3
All classes will meet from 8 a.m. to 5 p.m. Instructor Dwayne Beccue has designed this class to educate students about handguns best suited for personal defense, how to carry them safely and how to deploy and use them efficiently in the context of a dynamic critical incident. The class will also cover the laws pertaining to the appropriate and lawful use of carrying handguns in public.
The cost is $150 for the two-day class. To register, login to www.lakelandcollege.edu/works, click the "Introduction to Concealed Carry" link under Course Listings, select the course date and enroll. Students can also call Admissions & Records at 217-234-5434. The drop date for a refund is five business days prior to the class. For more information, contact Sandy Spaulding, professional development support, at 217-234-5087 or email sspaulding@lakelandcollege.edu.