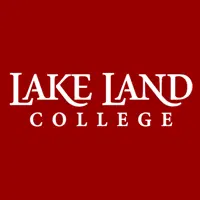 The Lake Land College Board of Trustees selected Meg Steward, Marshall, to fill a vacancy on the board following a regular meeting Monday, Oct. 9, 2017. Steward will take her seat at the Nov. 13 board meeting.
Steward has served on the Lake Land College Foundation Board of Directors for the past three years. She served as the president of the board for 2016-2017. She is the national account director at Yargus Manufacturing, Inc. in Marshall. She has a bachelor's degree in marketing from Butler University in 2006 and serves on the Marshall Main Street Board along with the Illinois Fertilizer and Chemical Association PAC Board.
In the letter she wrote to trustees as part of the application requirements, she stated her experience on the foundation has shown her "the impact this college has on its students and communities. I am asking for the available Board of Trustee seat to be a part of a team of people who wants to see the best for Lake Land College."
"We look forward to working with Meg. Her experience and expertise will be a welcome addition to the board as we continue to guide Lake Land College into another 50 years of success," Lake Land College Board Chairman Dave Storm said.
Storm spoke on behalf of all trustees in thanking the five individuals who submitted materials by the deadline.
The trustee vacancy was created in September with the resignation of former trustee Robert Luther, Mattoon. Steward will serve until the next consolidated election in April of 2019, at which time the voters of Community College District No. 517 will select an individual to serve out the remainder of Luther's unexpired term.