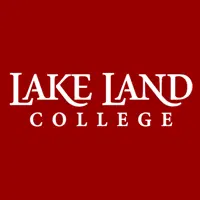 Visit Lake Land College and find out all the college offers at Laker Visit Day. The event will be held Friday, Oct. 20 in the Luther Student Center starting at 9 a.m. and will run until noon.
The event is for potential students who are interested in learning more about Lake Land College. Parents/guardians and spouses are welcome to come along and attend the Parent and Spouse Session.
Representatives from Admissions & Records, Financial Aid & Veteran Services, Counseling Services, Career Services and Student Life will provide information and answer questions. The event includes campus tours and informational sessions by Lake Land College Student Ambassadors. Participants will also meet with faculty members in their academic area of interest to learn more about program offerings at Lake Land.
"Laker Visit Day is a great way for prospective students and parents to talk to faculty and staff about academic options and programs of study, to talk to current students about student life and to learn about financial aid options and opportunities," said Lisa Shumard-Shelton, director of new student admissions.
Additional Laker Visit Days are scheduled for Dec. 1, Feb. 9, March 23 and June 21.
Register online at lakelandcollege.edu/visit or call 217-234-5254.