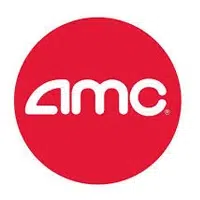 New in Theaters:  
"Only the Brave"  (PG-13)
It's the true story of the Granite Mountain Hotshots, a group of elite Arizona firefighters who fought one of the deadliest wildfires in recent history . . . the 2013 Yarnell Hill fire.
"Geostorm"  (PG-13)
After too many natural disasters, future world leaders came together to create an intricate network of satellites that control the world's weather.  But then something goes wrong and the system creates a series of storms across the planet that could destroy all of humanity.
Gerard Butler and Jim Sturgess are the scientists trying to figure out if the satellites have been sabotaged, Abbie Cornish is the secret service agent they convince to help them get to the President for his satellite kill codes, and Andy Garcia is the President.
"Tyler Perry's Boo 2! A Madea Halloween"  (PG-13)
Madea, Bam and Hattie are worried about her grandniece Tiffany so they follow her to a frat party at a haunted campground where 14 kids were once murdered.  Then they all freak out as they run into ghosts and a guy with a mask and a chainsaw.
Tyler Perry plays Madea, Tiffany's father Brian, and Uncle Joe.
Diamond White is Tiffany, and the movie also includes cameos by UFC gorilla Tito Ortiz and singer / twerker Lexy Panterra.
"The Snowman"  (R)
Michael Fassbender is a detective hunting a serial killer who's suddenly active again and taunting the police to catch him.  The killer dismembers his victims and leaves a snowman as his calling card . . . sometimes with a decapitated human head as the snowman's head.
Rebecca Ferguson plays his new partner.  Val Kilmer and J.K. Simmons are also in it.
"Same Kind of Different As Me"  (PG-13)
Greg Kinnear plays a guy who befriends a homeless man to try to save his troubled marriage after his wife starts having dreams about "a poor wise man who changes the city."
It's based on a true story and stars Renee Zellweger as his wife, and Djimon Hounsou as the homeless guy who changes their lives.  The role was especially important to him because he spent a year homeless on the streets of France when he was younger.