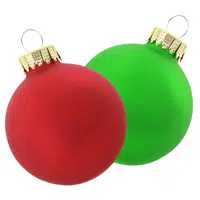 The community is invited to attend the 8th annual Lake Land College Pathways Holiday Auction held Nov. 29 from 7:30 a.m.-12:45 p.m. in the Northeast Building, room 114 on the Lake Land College campus.
Pathways to the Future alternative education program is a an alternative high school program serving Lake Land College's district students between the ages of 16 to 21 who have dropped out or are at-risk of dropping out of high school.
Through the past seven years, employees have raised more than $31,379 to provide gifts and necessities to Pathways' students during the holiday season. Many of these students come from impoverished backgrounds and homes which often lack basic necessities. Once gifts are purchased, remaining funds will be used to help cover GED exam scholarships.
Many items have been donated by local businesses, along with handmade craft items and homemade baked goods. Donated items are auctioned off during an all-day silent auction and a spirited live auction. Both donations of live and silent auction items are welcome.
For more information regarding this event, please contact English Instructor Matt Landrus at 217-234-5317 or Director of Adult and Alternative Education Dirk Muffler at 217-234-8383.