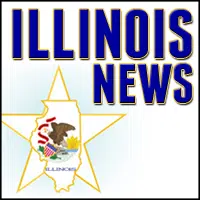 According to WCIA online, a lawmaker is prompted to help roads get striping to fix dangerous roads.
Back in September of this year a Carrollton native, Lynn Jason Turner, was driving in Jacksonville through heavy fog and his car collided with another. Road reports say the possible reason behind to collision was the dull, striped markings on the road. Projects like building new bridges or fixing potholes are currently under law to have state and federal funding, and isn't funded to stripe roads, only motor fuel taxes do that.
Senator Sam McCann wants a bill to put state and federal tax dollars to have more funding for striping roads to avoid serious accidents. If passed the bill it would take time to determine what roads are dangerous and have priority over other projects. Many roads and bridges are still heavily eroding since lawmakers haven't passed any capital construction plan in nearly a decade.  Since the last bill passed in 2009, funding has plummeted for striping and with the recent budget passing did not include infrastructure funding with the income tax hike.
More on the Story Here!