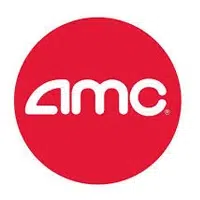 New in Theaters:  
"Justice League"  (PG-13)
Hard core fans will tell you that this weekend is the 25th anniversary of "Superman" issue #75.  That's the 1992 comic book where Superman fought Doomsday to the death . . . which essentially got turned into the secret underlying plot for last year's "Batman v Superman".
"Justice League" picks up shortly after Superman's sacrifice, with Batman and Wonder Woman recruiting a team to deal with an impending alien invasion . . . using the stolen files Lex Luthor had been keeping on metahumans.
Joining Ben Affleck and Gal Gadot are Jason Momoa as Aquaman, Ezra Miller as the Flash, and a guy named Ray Fisher as Cyborg.
As for the supporting cast, Amy Adams returns as Lois Lane, Jeremy Irons is Alfred, J.K. Simmons is Commissioner Gordon, and Henry Cavill returns as you know who.
"Wonder"  (PG)
Jacob Tremblay plays Auggie Pullman . . . a kid with a rare facial deformity, who gets bullied when he finally enters public school for the first time.  He'd been home schooled until the fifth grade because he was always recovering from one of his 27 surgeries.
Julia Roberts and Owen Wilson play his parents.  Daveed Diggs from "Hamilton" is his inspirational first teacher, and Mandy Patinkin is the school principal, Mr. Tushman.
Author R.J. Palacio wrote the book after an incident outside an ice cream shop where her three-year-old broke into tears at the sight of a little girl's facial differences.  In her panic to spare the girl's feelings she only made the situation worse, and felt guilty about it all day.
Since she was disappointed in herself as a mom for not teaching her kids better, she started writing "Wonder" that same night.  She took the title from a Natalie Merchant song.
"The Star"  (PG)
An animated movie about the first Christmas, told from the perspective of the animals who witnessed Jesus' birth.  It stars Steven Yeun from "The Walking Dead" as the donkey Mary rides to Bethlehem.  Gina Rodriguez and Zachary Levi are Mary and Joseph.
Keegan-Michael Key and "SNL's" Aidy Bryant are the donkey's best friends.  Oprah, Tracy Morgan, and Tyler Perry are the camels the three Wise Men ride.
Kelly Clarkson, Anthony Anderson, and Patricia Heaton are the other animals in the stable where Jesus is born.  It includes music from Mariah Carey and Fifth Harmony.